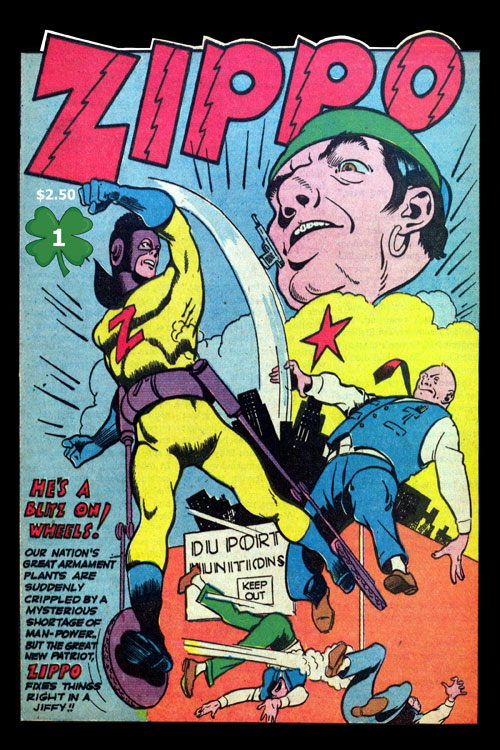 Zippo #1
$0.99 – $2.50
Zippo vs. The Pirate!
Pierce Rice
Standard Comic
Full Color
Page Count: 8
What It's About
New York, 1943. World War II rages on… Joe Blair is a private detective and an inventor. When a defense manufacturer hires him to investigate the inexplicable defections of his workers, he decides to use it as an opportunity to test his new invention and become a crime-fighter known as Zippo!
Click the banner for more from this publisher.


Only logged in customers who have purchased this product may leave a review.