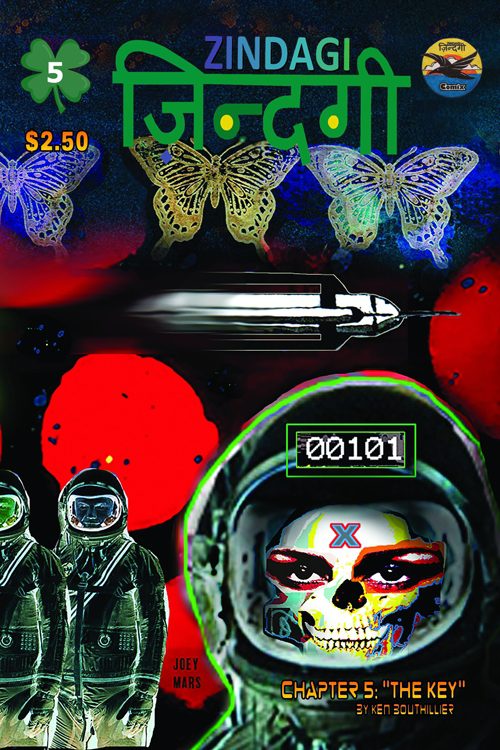 Zindagi #5
$2.49 – $3.50
Ancient Hindu Gods. The future of Humanity. The balance between Creation and Destruction in the universe. And, the destiny of an artificial life form named Zindagi.
Ken Bouthillier
Standard Comic
Black & White
Page Count: 16
What It's About
Cover by guest artist Joey Mars. A quiet morning in the park begins a day which ends in tragedy for the Nomadic Human Fleet ship Ghadiali, over who will control the power of the Guardian Crystal, and with it, the future of Earth and humankind.
Click the banner for more from this publisher.


Only logged in customers who have purchased this product may leave a review.