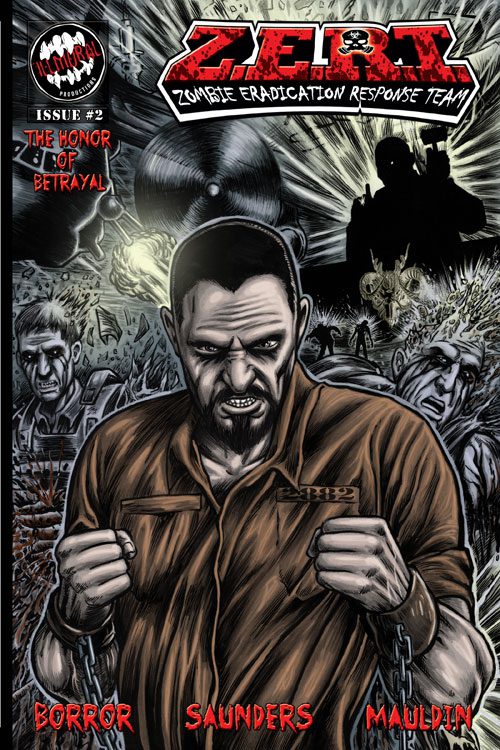 Click the banner for more from this publisher.


Zert #2
$2.99 – $5.99
Monty Borror, Aaron Mauldin, Jesse Saunders
Standard Comic
Full Color
Page Count: 32
What It's About
Lives are lost, guts are spilled. Jameson Deathridge fights for the fate of all humanity… Even as he discovers that a treacherous plan has been put into play against him.
When a dark scourge rises in the East, hell-bent on destroying mankind… U.S. Special Forces are the first to respond. Jameson Deathridge leads a covert Nuclear Strike Team into battle against a new breed of enemy… and learns that betrayal runs deeper than hell.
Only logged in customers who have purchased this product may leave a review.
[yith_similar_products num_post"6"]