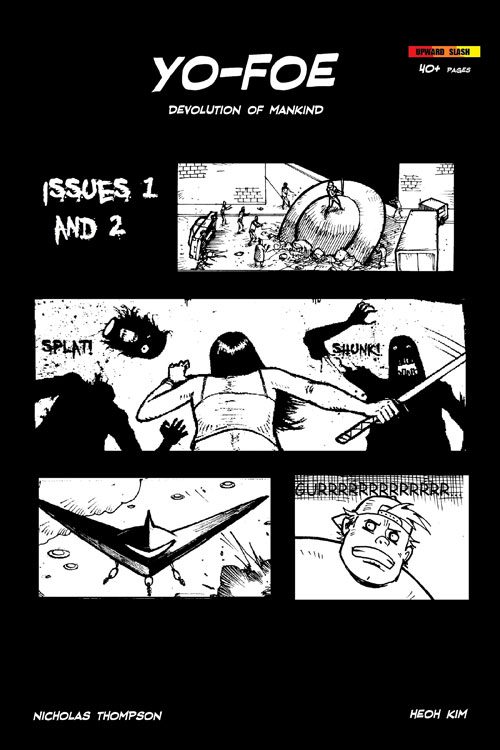 Yo-foe 40 #1 & 2
$1.99 – $4.99
Standard Comic
Black & White
Page Count: 44
Order 5 copies or more and get 25% off on this book!
Great deal for re-sellers! (Discount shows up at checkout.)
What It's About
A group of high school students deals with the aftermath of an alien attack, and humanity is turning into brainless cannibals! Will these band of mischief teens overcome their personal issues and save the world?
Click the banner for more from this publisher.


Only logged in customers who have purchased this product may leave a review.