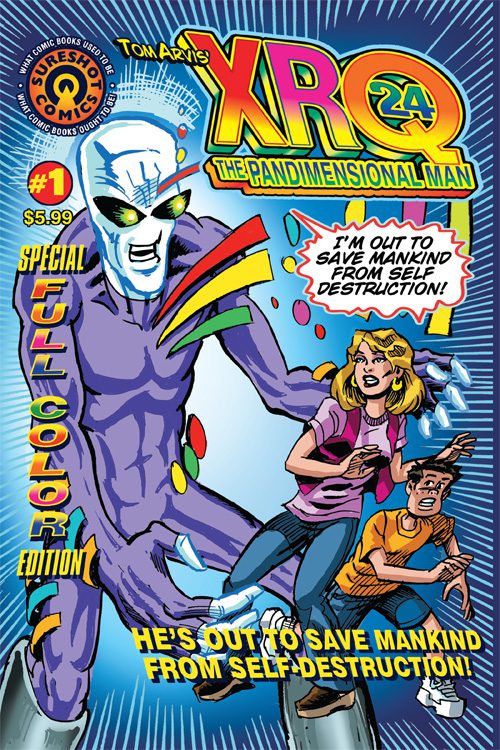 XRQ24 The Pandimensional Man #1
$1.49 – $6.99
Tom Arvis
Standard Comic
Full Color
Page Count: 32
Order 5 copies or more and get 25% off on this book!
Great deal for re-sellers! (Discount shows up at checkout.)
What It's About
When rampant technology, without the know-how to control it, could topple all of civilization, XRQ24 appears to a young boy as a herald from the "Paniverse", here to help save mankind from self-destruction! A fun loving, Saturday-morning-type, reality-altering, romp from video games, cartoons, and TV shows, to distant planets, galaxies, and far-flung realities, ensues as a small boy's bedroom and internet connection becomes a "portal of cosmic alignment!" The bizarre escapades of a young boy and his reality hopping companion!
Click the banner for more from this publisher.


Only logged in customers who have purchased this product may leave a review.