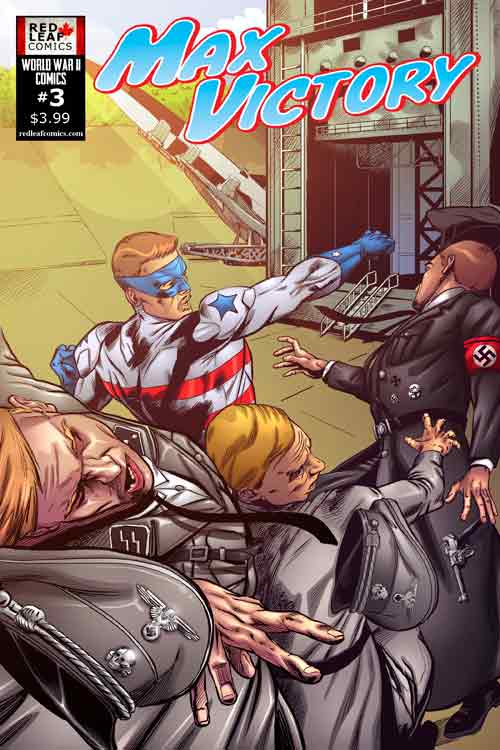 World War II Comics #3b
$0.99 – $3.99
John Michael Helmer
Standard Comic
Black & White
Page Count: 20
What It's About
Winston Churchill's IMPERIALS arrive in Africa to stem the tide of a Nazi advance across the desert. Max Victory and Baker's Dozen are the only force standing between complete Nazi victory and Hitler's dominance of the Africa continent!
The Modern Leaf continues his adventures saving Canada!
Click the banner for more from this publisher.


Only logged in customers who have purchased this product may leave a review.