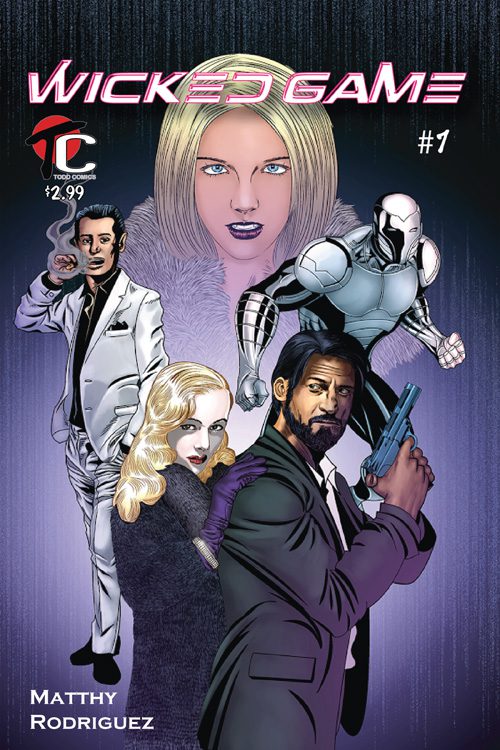 Wicked Game #1
$1.99 – $2.99
Todd Matthy, Roderic Rodriguez, Mindy Steffen, Cary Watson
Standard Comic
Black & White
Page Count: 20
Order 5 copies or more and get 25% off on this book!
Great deal for re-sellers! (Discount shows up at checkout.)
What It's About
Welcome to Megaverse City-Where the Pain of the Past Shapes the Future. David was an ex-cop looking for direction when Kristina approached him. Kristina needs David help to rescue her sister from an underground knife fighting league. But, is there more to Kristina then meets the eye?
Click the banner for more from this publisher.


Only logged in customers who have purchased this product may leave a review.