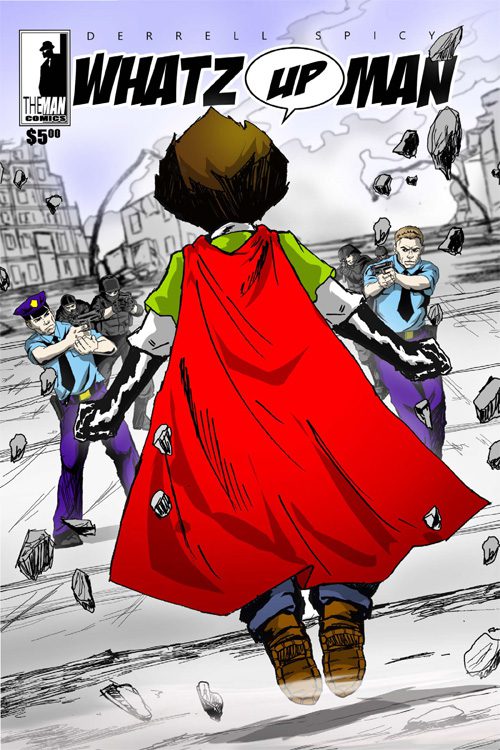 Whatz Up Man
$1.99 – $5.50
When Marcus Blackmenrealizes he has superpowers it goes straight to his head.
Derrell Spicy
Standard Comic
Full Color
Page Count: 40
What It's About
Marcus Blackmen, a young inner-city teen who has inherited superhuman powers but only uses them for his selfish needs and that need is social media exposure. While his cousin Garvey Blackmen is a militant and paranoid brotha who doesn"t know what the hell he"s talking about half the time, hypes him up to ditch school to fight a giant monster called nine abs who is destroying their city.
Click the banner for more from this publisher.


Only logged in customers who have purchased this product may leave a review.