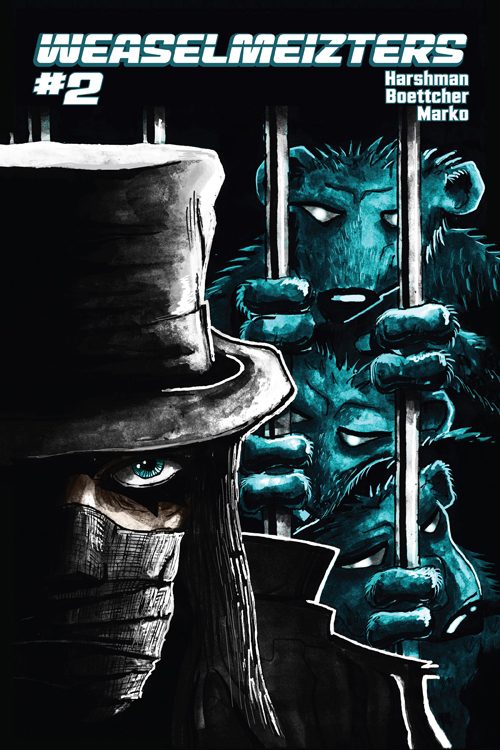 Click the banner for more from this publisher.


Weaselmeizters #2
$0.99 – $4.99
Billy, Isaac, and Nikola are trapped on their arch nemesis's ship that is quickly losing oxygen. How'd they get here and how do they get off?
Brentt Harshman, Evan Wucher, Kamil Boettcher, ?ukasz Marko
Standard Comic
Full Color
Page Count: 24
Order 5 copies or more and get 25% off on this book!
Great deal for re-sellers! (Discount shows up at checkout.)
What It's About
Billy, Isaac, and Nikola are intergalactic bounty hunters hot on the trail of the most dangerous criminal in all the cosmos. Also, they are weasels.
Only logged in customers who have purchased this product may leave a review.
[yith_similar_products num_post"6"]