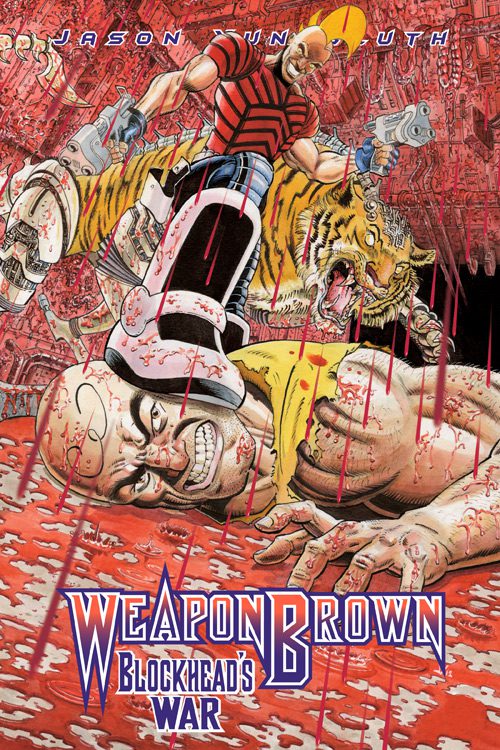 Weapon Brown: Blockhead's War #5
$5.00
Jason Yungbluth
Standard Comic
Black & White
Page Count: 40
What it's About
As Chuck learns more about the mysterious substance "shmoo" and the plans that Anne and her army have for the world, CAL and the Syndicate slip into the rebels underground facility for a bit of the o' ultra carnage! After the devastating Last War, a hard bitten, hard hittin' blockhead and his trusty dog Snoop scratch out a living in the wastelands of the American newspaper comics page!
Click the banner for more from this publisher.


Only logged in customers who have purchased this product may leave a review.