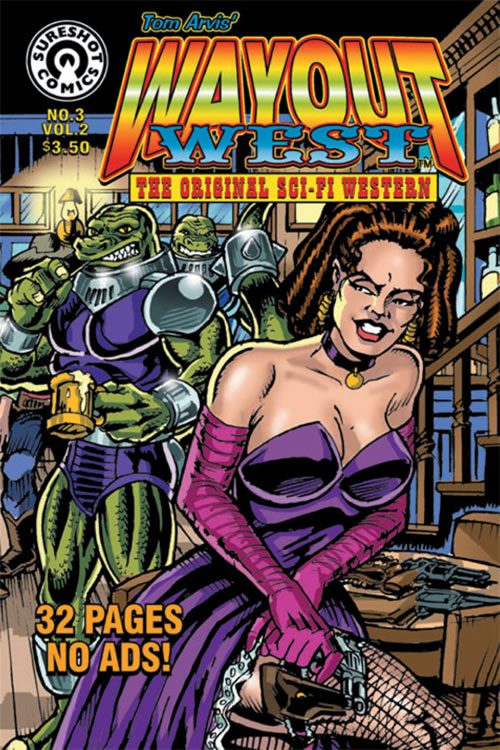 Wayout West #3
$4.50
Tom Arvis
Standard Comic
Full Color
Page Count: 32
What It's About
In this third installment, Wanteka, the last of the slaughtered Shawneeki Indians reaches Saddlestone only to find it "Under Siege" by the alien invaders. He sets out to gather as many surviving townspeople to rally as he can, to fight the "lizard men". Meanwhile, Desmerellda, Jeb Calrone's gal, finds out from Wan, what the aliens did to him– though while presumed dead, Jeb awakes aboard an alien spaceship! Aliens from outer space invade a dying Nevada gold town in the year 1888.
Click the banner for more from this publisher.


Only logged in customers who have purchased this product may leave a review.