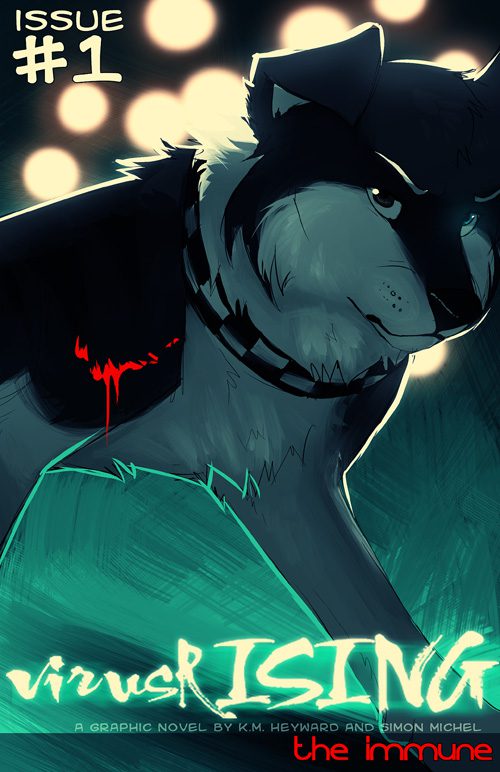 Virus Rising #1
$6.80
K.M. Heyward
Standard Comic
Full Color
Page Count: 24
What it's About
A deadly virus that deteriorates the brain is wiping out the city. Armed with enhanced stamina, uncontrollable rage, and insanity, an infected canine turns against its captors and flees to the streets. Left to his own agenda, Katzbalger spreads the infection and builds up a pack bent upon slaughtering humans and 'impure' dogs alike for the sake of evolution. A small group of street dogs have banded together in a struggle for survival, and those few with a natural immunity to the virus stand as the only defense against devastation. Risk had lived a quiet life with his elderly humans for years, but his stable world is turned completely upside-down when he meets a sewer-dwelling pack of dogs, and is thrust into the reality of the virus. He soon realizes that it's up to him to inspire the pack to fight back… Before it's too late.
Click the banner for more from this publisher.


Only logged in customers who have purchased this product may leave a review.