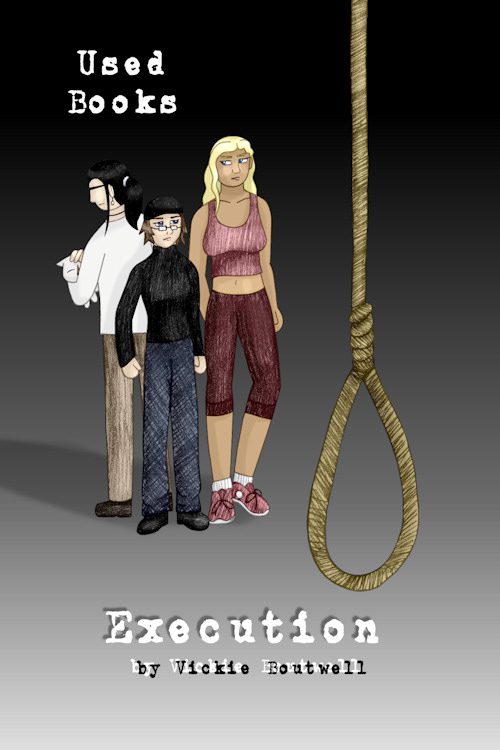 Used Books: Execution
$1.49 – $17.00
Vickie Boutwell
Trade Paperback
Full Color
Page Count: 176
Order 5 copies or more and get 25% off on this book!
Great deal for re-sellers! (Discount shows up at checkout.)
What It's About
Kaida has given into the persistence of her former boss and lover, and the crime syndicate's net is closing around Fudo. An execution plot is imminent. Can anyone stop it? Will things get worse before they get better?
Faced with troubled pasts and uncertain futures, three women must choose forgiveness, justice, or revenge. Closely guarded secrets and old foes threaten their friendships and their lives as they attempt to live peacefully in a used book store.
Click the banner for more from this publisher.


Only logged in customers who have purchased this product may leave a review.