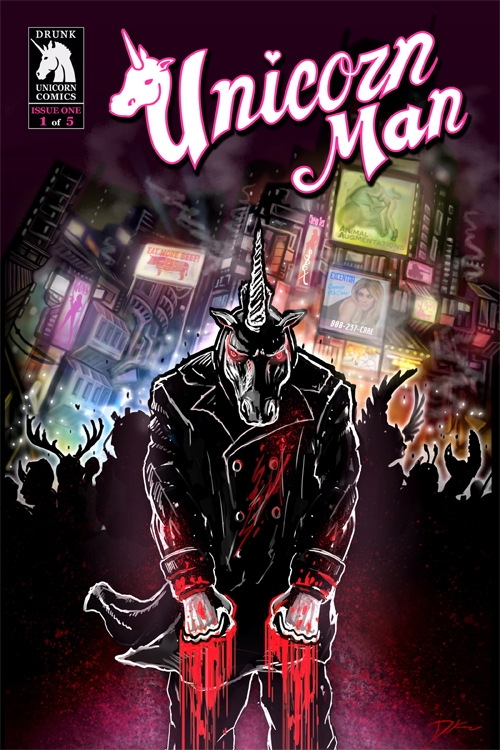 Click the banner for more from this publisher.


Unicorn Man #1
$1.49 – $4.95
Unicorn Man stumbles upon a trippy new street drug that helps him piece together an elaborate plot built on unimaginable corruption and greed. Infused with dark comedy, action, perversion, social commentary and plenty of unicorn stereotypes, it'll take your perception of unicorns, turn it over, and drop it on its head.
Dharm Khalsa, Michael Nevin
Standard Comic
Full Color
Page Count: 24
What It's About
Unicorns are the most majestic creatures on the planet. When a unicorn sees you, it doesn't freeze. You do. That's because they're beautiful. The unicorn's peaceful spirit completely penetrates your being. Gone is the hate and darkness that corrode the soul. In its place? A warm, inner peace that takes over-calming, soothing, giving. Talk about a superpower, right? Well, our "hero" doesn't have it. He can barely walk straight most days. Thanks to his debauchery,
Only logged in customers who have purchased this product may leave a review.
[yith_similar_products num_post"6"]