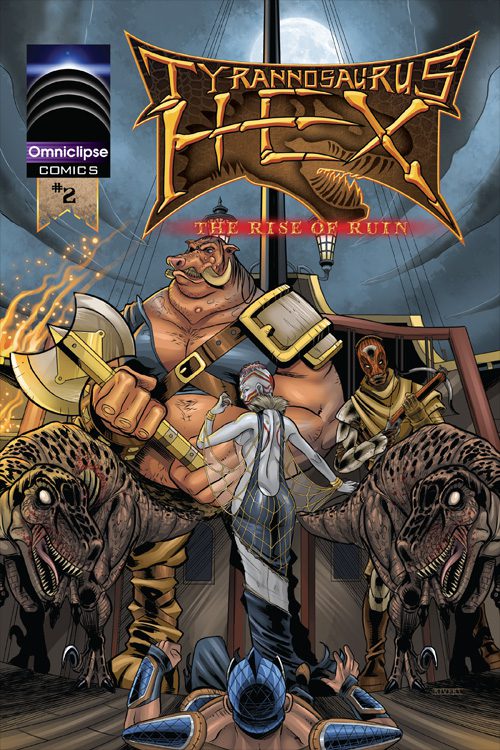 Tyrannosaurus Hex #2
$1.49 – $5.50
Nick Rivers
Standard Comic
Full Color
Page Count: 20
What It's About
A dark plague re-animates the dead. Can Sangoma Via protect his people from undead raptors, warriors, and bounty hunters? Meanwhile, Micah and Mehki discover a scroll that unravels a secret about the world of Isiyingi!
Isiyingi – a beautiful world of strange prehistoric creatures, magic, and arcane technology. After decades of peace, a mysterious necromancer called Rex Ruin threatens to build an unbeatable army. His only goal – complete and utter domination. When all else fails, it is up to three brothers from the Hidden-Gingko village to stop him.
Click the banner for more from this publisher.


Only logged in customers who have purchased this product may leave a review.