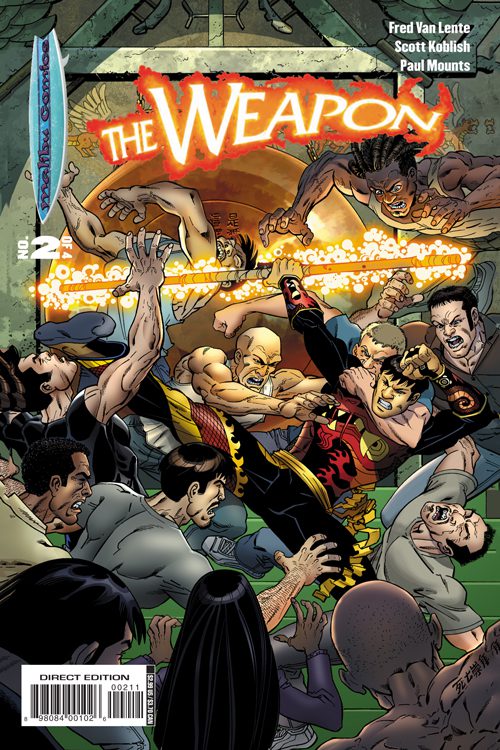 Click the banner for more from this publisher.


The Weapon #2
$0.99 – $3.99
Fred Van Lente, Scott Koblish, Scott Mitchell Rosenberg
Standard Comic
Full Color
Page Count: 28
Tommy Zhou has built a device that can create objects from solid light. After making up a PR story about being raised by a secret order that taught him to form weapons from his own internal energy, Tommy soon becomes the target of an ancient society that believes he has discovered the long-lost mystic technique of the Order of Wu-Shi — "the way of the Weapon" — and they send waves of killers after him to steal it back in this action-packed superhero adventure!
Only logged in customers who have purchased this product may leave a review.
[yith_similar_products num_post"6"]