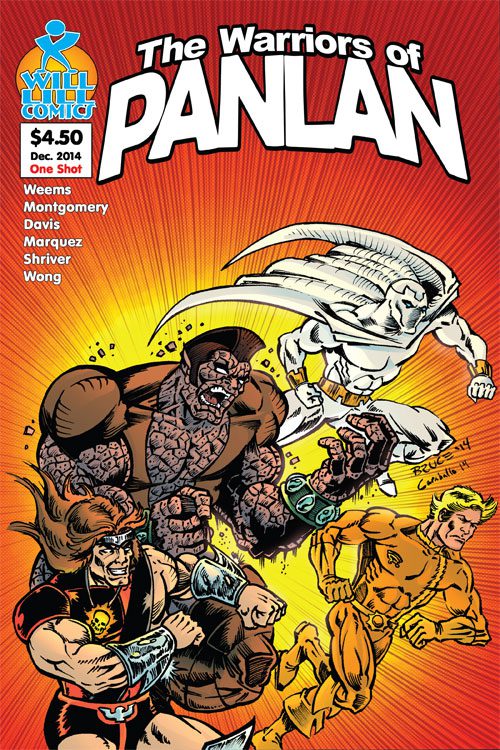 The Warriors Of Panlan #1
$1.49 – $4.00
Lonnie Weems, Mark F. Davis. Warren Montgomery, David Marquez and Scott Shriver.
Standard Comic
Black & White
Page Count: 44
Order 5 copies or more and get 25% off on this book!
Great deal for re-sellers! (Discount shows up at checkout.)
What It's About
Bloodhawk, Omni, Rokk and Wynde battle the Priestess Lith and the Children of Zarath to save the planet Panlan and the Princess Valana. The first 30 pages of this story was created in 1988, first published in our anthology Monty's World #1-3, and now has a new ending.
Only logged in customers who have purchased this product may leave a review.