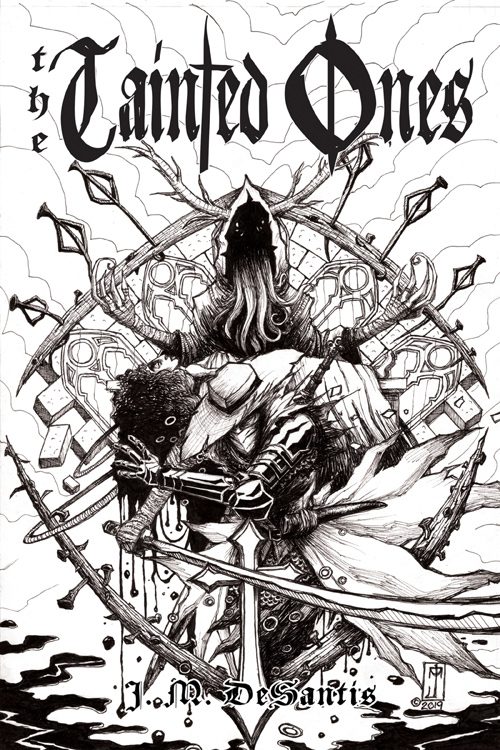 Click the banner for more from this publisher.


The Tainted Ones
$0.99 – $2.99
J.M. DeSantis, Mindy Lopkin
Standard Comic
Black & White
Page Count: 8
Order 5 copies or more and get 25% off on this book!
Great deal for re-sellers! (Discount shows up at checkout.)
What It's About
In a dying land, a lone man stands before a rotting cathedral. Vines and dried overgrowth choke the Gothic structure like the tentacles of some unnameable thing and hinting at the horrors hidden within. The man steps forward, past the fear-frozen corpse of a man who had come before, and into the cyclopean ruins to discover an eldritch truth. The Tainted Ones is a short comic written by J. M. DeSantis and illustrated by the author in stunning detail.
Only logged in customers who have purchased this product may leave a review.
[yith_similar_products num_post"6"]