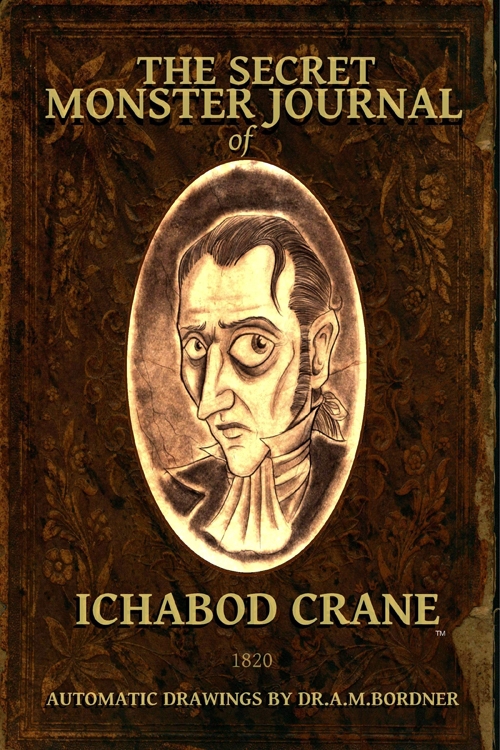 The Secret Monster Journal Of Ichabod Crane
$2.99 – $14.95
After Ichabod Crane's run-in with The Headless Horseman, he left Sleepy Hollow to search out other myths and legends to document in his journal for further study.
Aaron Bordner
Standard Sized Trade Paperback
Full Color
Page Count: 66
Order 5 copies or more and get 25% off on this book!
Great deal for re-sellers! (Discount shows up at checkout.)
What It's About
In this recently discovered lost journal of Ichabod Crane, we find drawings, diagrams, and notes of all sorts of frightening and unnatural creatures from darkest parts of our nightmares. Within the pages hides monsters such as Springheel Jack, The Dover Demon, The Jersey Devil, Kappas, Bigfoot, Ditch Sharks, Headless Riders, Werewolves, Lake Monsters, Vampires and many more. Also included in the book is a large collection of different types of magical Fairies and mischievous Pixies Devils. A must-have for any lover of Supernatural Creatures of the Unknown.
Click the banner for more from this publisher.


Only logged in customers who have purchased this product may leave a review.