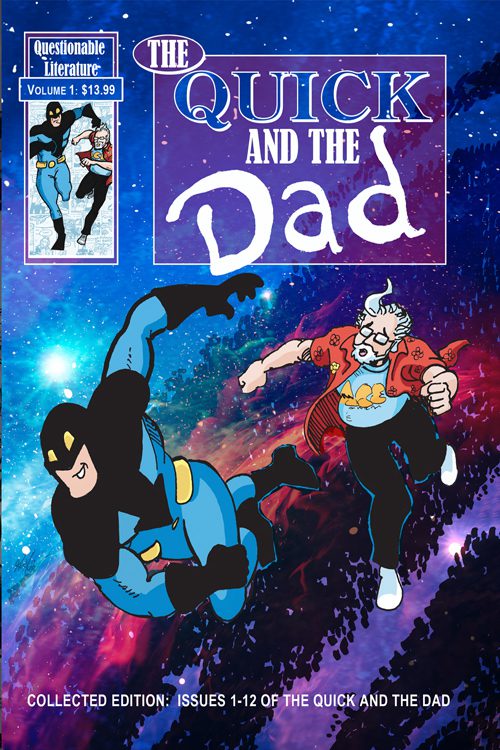 The Quick And The Dad Collection Vol. 1
$9.99 – $13.99
Foggy Headed Father, Wayne Clark , wants to establish a renewed bond with his oldest son, Chris. Wayne learns, to his delight, that his son is the hero of Hanover City-THE QUICK! Now Father and Son bonding experiences can be high adventure!
Ken Holtzhouser
Manga Sized Trade Paperback
Black & White
Page Count: 204
Order 5 copies or more and get 25% off on this book!
Great deal for re-sellers! (Discount shows up at checkout.)
What It's About
This collection includes the first twelve issues of THE QUICK AND THE DAD
Click the banner for more from this publisher.


Only logged in customers who have purchased this product may leave a review.