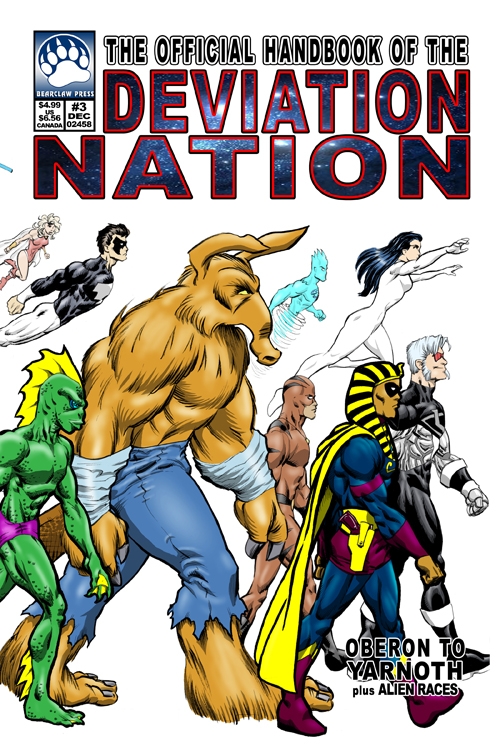 The Official Handbook Of The Deviation Nation #3
$0.99 – $4.99
Eric N. Bennett, Various
Standard Comic
Full Color
Page Count: 44
What It's About
The first Volume of THE OFFICIAL HANDBOOK OF THE DEVIATION NATION comes to a close with issue 3 as we meet characters from Oberon to Yarnoth the Mighty, including a look at several unique Alien Races. Included are such characters Polygirl, the Soviet Superwoman, the nuclear-powered juggernaut Warhead and the enigmatic Whatchamacallit!
A reference guide featuring a sampling of the many original characters who make the deviantArt community their home, cataloged in the manner of other fondly-remembered reference guides.
Click the banner for more from this publisher.


Only logged in customers who have purchased this product may leave a review.