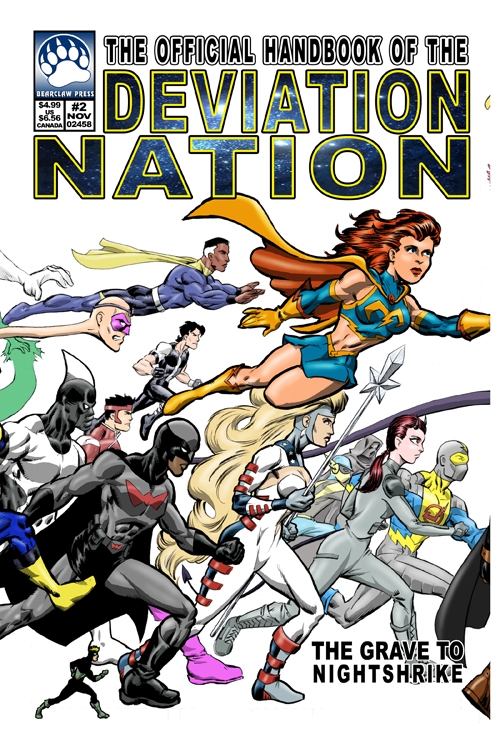 The Official Handbook Of The Deviation Nation #2
$0.99 – $4.99
Eric N. Bennett, Various
Standard Comic
Full Color
Page Count: 44
What It's About
Continuing our look at a sampling of the many heroes who occupy the deviantArt community. The second issue contains heroes ranging from the mysterious Grave to the enigmatic Nightshrike, including characters like the villainous Khronocide, upcoming superstar Lazharman Terra and powerhouses such as Mindy Marvel and the mighty Mythic!
A reference guide for the many and varied original characters who make the deviantArt community their home, cataloged in the tradition of other well-known reference series.
Click the banner for more from this publisher.


Only logged in customers who have purchased this product may leave a review.