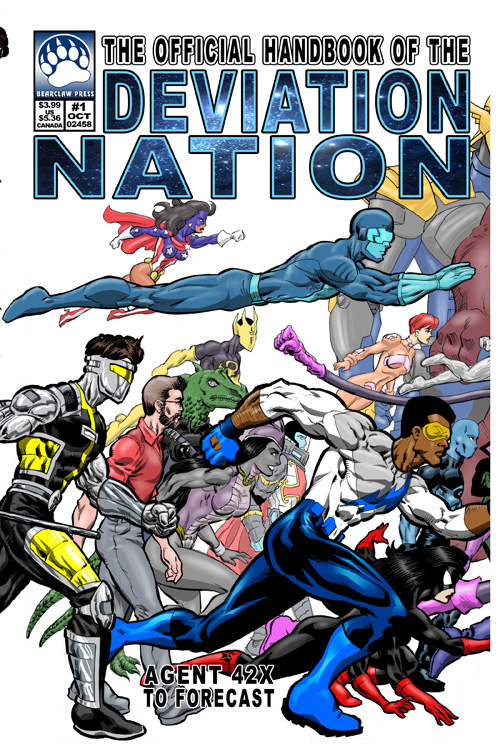 The Official Handbook Of The Deviation Nation #1
$0.99 – $4.99
Eric N. Bennett, Various
Standard Comic
Full Color
Page Count: 44
What It's About
The deviantArt community is filled with original characters of all kinds. In this first issue of a 3-issue limited series you';ll find profiles for a small sampling of those characters formatted in the grand tradition of other reference guides. Learn the backgrounds, powers and abilities of such dA famous characters as Agent 42X! Animal Boy! Centauri! and the mighty First Guard! among many others.
A series of reference guides for the many and diverse original characters who make the deviantArt community their home.
Click the banner for more from this publisher.


Only logged in customers who have purchased this product may leave a review.