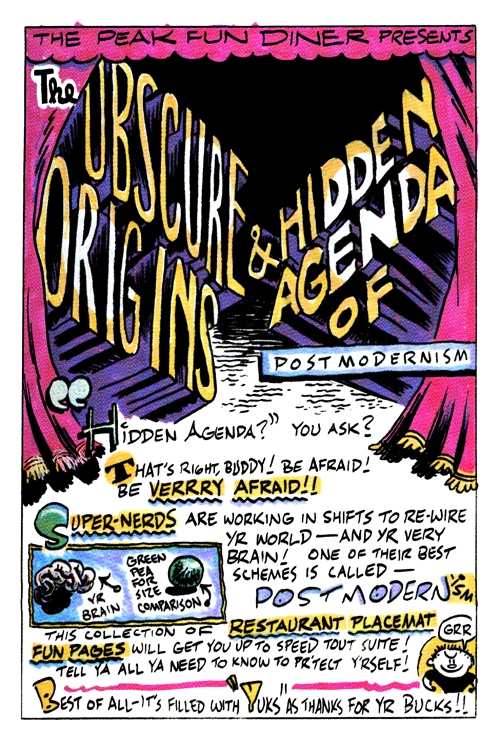 The Obscure Origins… #1
$0.99 – $3.99
The Obscure Origins & Hidden Agenda Of Postmodernism
Tim Rocks
Magazine Type Comic
Full Color
Page Count: 16
What It's About
"Postmodernism" sounds like a pretty abstract thing, far from most peoples'; everyday lives— but read this "documentary in comic form" and you will discover how it has shaped many real world concerns, such as political correctness and multiculturalism, the American war machine, the Neoconservative agenda, and many other issues. Who is behind Postmodernism, and what are their actual, secret goals?
Click the banner for more from this publisher.


Only logged in customers who have purchased this product may leave a review.