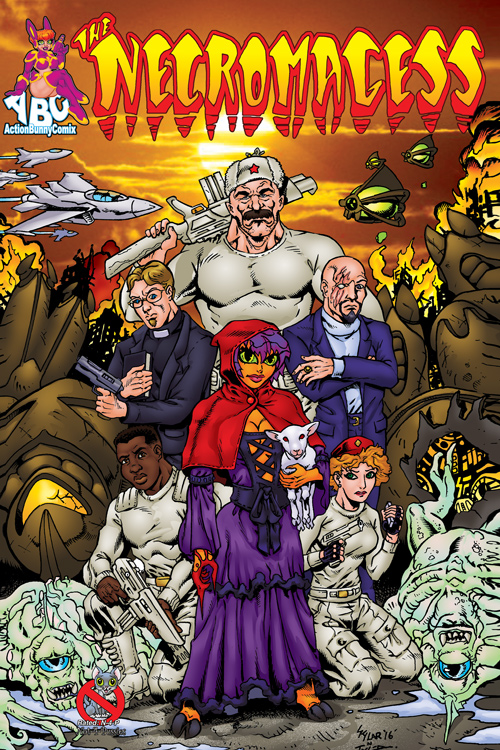 The Necromagess #1
$1.49 – $4.99
Four members of different nations band together in the Barvarian Alps, at the behest of the War Generals, where they meet Brother Von Straus and his mysterious ward. But before they can leave, the alien invaders seek to thwart their mission, which unleashes the fury of the Demoness Magareth, who will soon be known as The Necromagess!
Anias Gurl, Preston S. Owens
Standard Comic
Full Color
Page Count: 32
Order 5 copies or more and get 25% off on this book!
Great deal for re-sellers! (Discount shows up at checkout.)
What It's About
It's been 25 years since the last Über-Sapien vanished, leaving the Earth defenseless. In their absence, a new threat came and decimated 2/3rd of the human race. We were no match for their superior weaponry and lived in fear. It wasn't until the remnants of nations received hope from a Bavarian monastery that a collection of warriors were sent to pick up something that had proven quite effective. The invaders had no defense against the Supernatural. From the pits of Hell came the Necromagess…but is she on our side?!?
Only logged in customers who have purchased this product may leave a review.