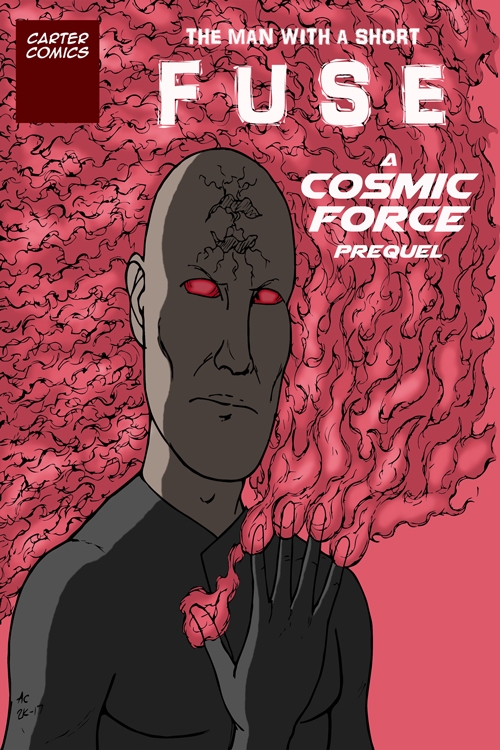 The Man With A Short Fuse
$0.99 – $3.50
Allen Carter
Standard Comic
Full Color
Page Count: 12
What It's About
This first prequel focuses on Cosmic Force member Daniel "Fuse" Stafford's brief history leading up to his day before the October 1987 orionids meteor shower. Alot is learned about Daniel's whirlwind romance and marriage to his first love Susan James, the actions that lead to their divorce, how his last hours before his two-year long disappearance go, and the shocking secret that his now ex-wife is hiding from him.
"The Man with a Short Fuse" is the first in a series of "Cosmic Force" prequels that goes into the backstory of each of the five meteor shower spectators twenty-four hours before the event that changes their lives forever.
Only logged in customers who have purchased this product may leave a review.