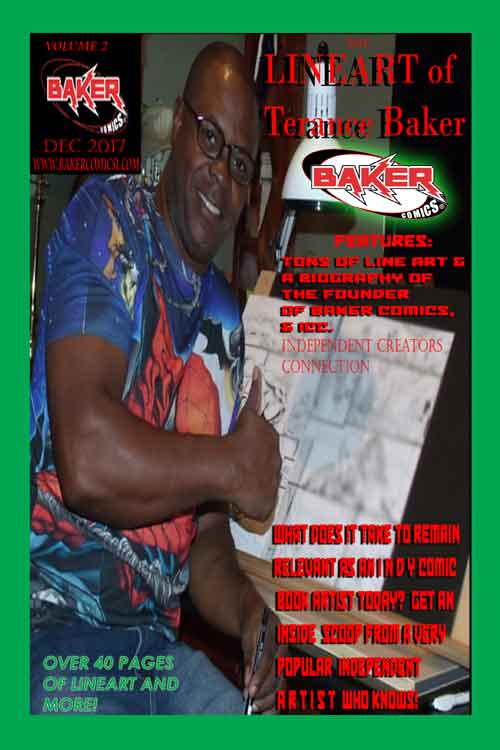 The Lineart Of Baker
$0.99 – $5.00
Terance Baker shares an insight look at his passion of making comics books and what it means to be an indy artist.
Terance Baker
Standard Comic
Full Color
Page Count: 52
What It's About
He has been drawing for as long as he can remember. When he was a little boy he would take a notebook pad/tablet or a book or something that someone had thrown away, flip it over and start drawing characters on the back of it and call it his very own comic book. He"d lose himself within the creativity over and over again; He really enjoyed doing these homemade books. This was when He was still in middle school, many years before He knew about trying it on steno pads or copy paper, He"d just draw on anything He could get his hands on and keep it in his closet for his own review.
Only logged in customers who have purchased this product may leave a review.