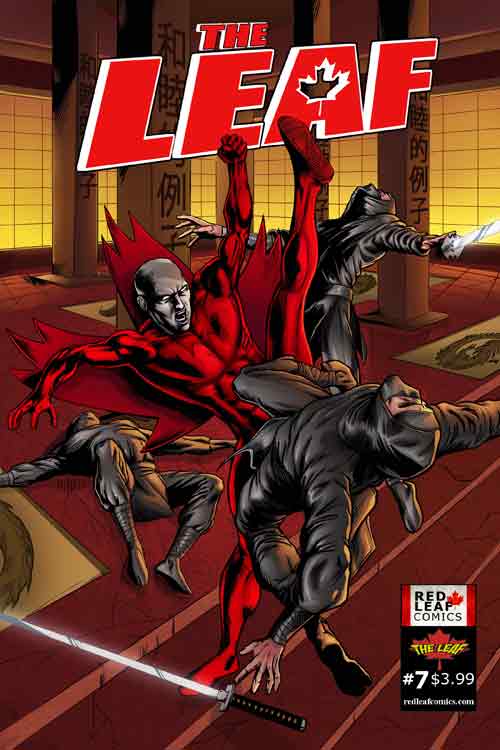 The Leaf #7
$0.99 – $3.99
John Michael Helmer
Standard Comic
Full Color
Page Count: 20
What It's About
In this issue 1,000 Ninjas threaten to kill Kung Fu Canuck! Is the leaf enough to save the day?
The Modern Leaf, Michael MacSorly, continues his adventures saving Canada!
Click the banner for more from this publisher.


Only logged in customers who have purchased this product may leave a review.