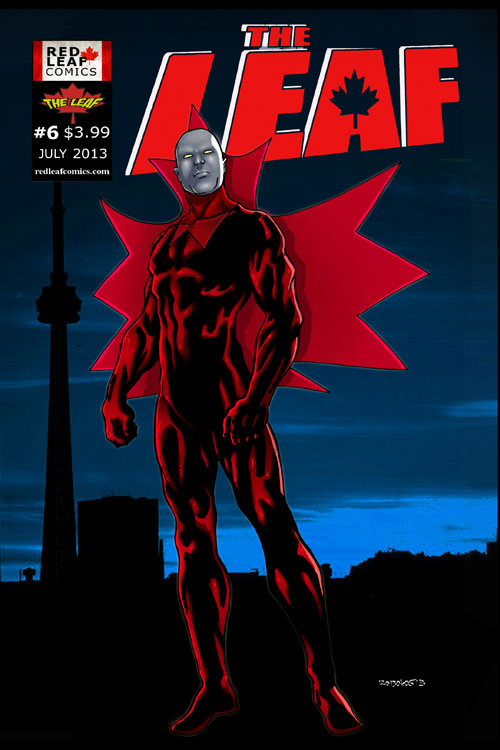 Click the banner for more from this publisher.


The Leaf #6
$0.99 – $3.99
John Michael HelmeR, Eric Douthitt
Standard Comic
Full Color
Page Count: 20
What It's About
Michael MacSorly s The Leaf –Canada's Greatest Hero! Fluttering into action to defend the dominion.
Canada's top spy, the Cold Man, is on a mission to retrieve secret files from EvOil, a conglomerate with evil intentions. When he gets in too deep, The Leaf flutters in to the rescue fighting Petron –the Petrol Man. In the back-up story, Canada's super secret organization Department R protects Canada from a Russian invasion in 1962 –or did they? Who was the real hero…perhaps the Windego??
Only logged in customers who have purchased this product may leave a review.
[yith_similar_products num_post"6"]