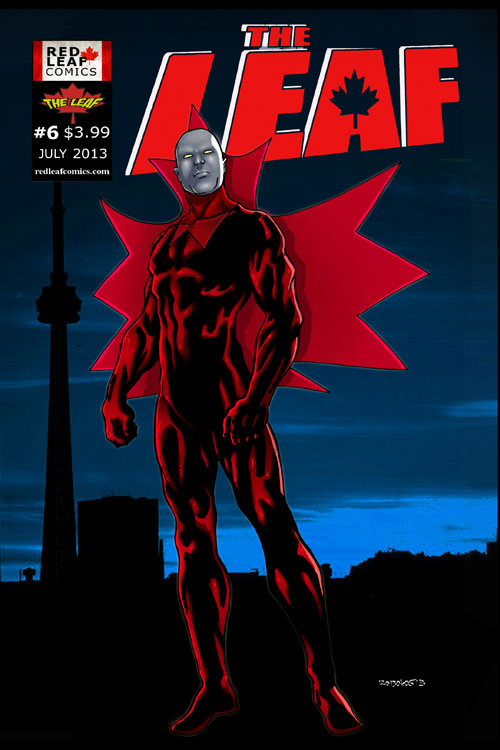 The Leaf #6
$0.99 – $3.99
John Michael HelmeR, Eric Douthitt
Standard Comic
Full Color
Page Count: 20
What It's About
Michael MacSorly s The Leaf –Canada's Greatest Hero! Fluttering into action to defend the dominion.
Canada's top spy, the Cold Man, is on a mission to retrieve secret files from EvOil, a conglomerate with evil intentions. When he gets in too deep, The Leaf flutters in to the rescue fighting Petron –the Petrol Man. In the back-up story, Canada's super secret organization Department R protects Canada from a Russian invasion in 1962 –or did they? Who was the real hero…perhaps the Windego??
Click the banner for more from this publisher.


Only logged in customers who have purchased this product may leave a review.