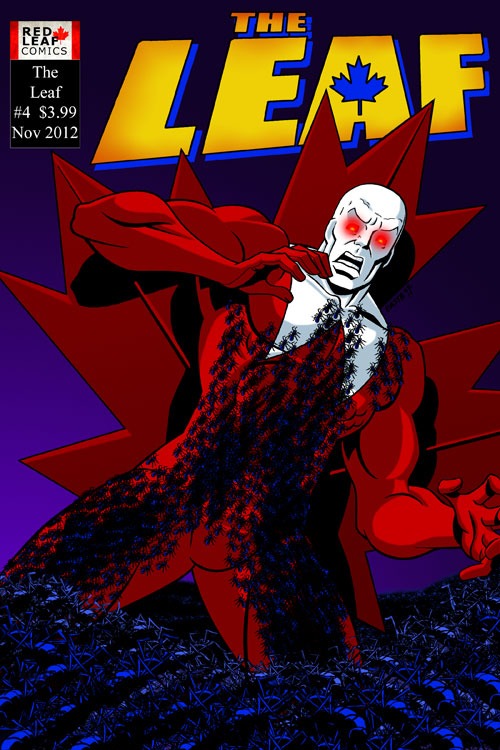 The Leaf #4
$0.99 – $3.99
John Michael Helmer,Marcelo Silva
Standard Comic
Black & White
Page Count: 24
What It's About
Someone is killing executives and leaving a deadly trail of ant-covered bodies around Toronto! Michael McSorly is now the Leaf, a mantle he inherited from his father and his grandfather before him, but can he survive in today''s world and bring to justice those who seek to destroy Canada?
The Leaf –Canada's Greatest hero!!! For two generations. the Leaf has been Canada''s Greatest Hero, a heritage passed from father to son, until Michael MacSorly breaks that tradition. When a killer robot assumes the guise of the Leaf in its brutal campaign against crime, a reluctant Michael must take on the mantle of the Leaf from his deceased father and redeem the hero''s now tarnished legacy.
Only logged in customers who have purchased this product may leave a review.