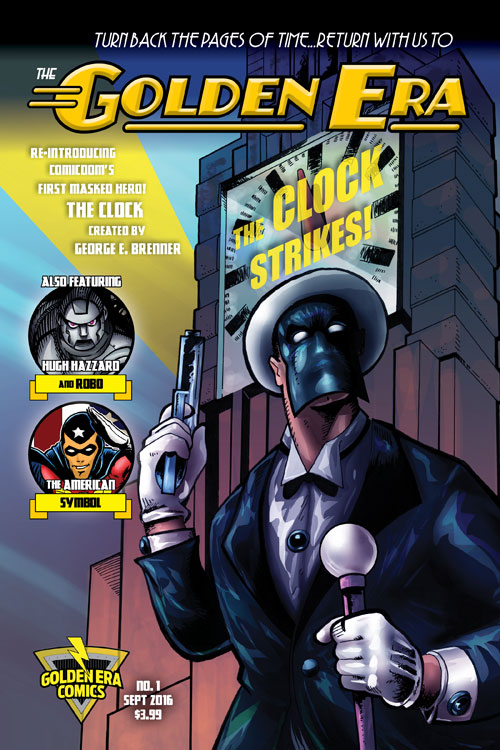 The Golden Era #1
$0.99 – $3.99
Mark Davis, Lloyd Smith, Ken Johnston, Luis Rivera, David Johnson
Standard Comic
Black & White
Page Count: 24
What It's About
On the maiden voyage of the Queen Mary in 1936, The Clock uncovers a plot to sink the luxury liner! The American Symbol's first adventure pits him against a Nazi submarine in New York Harbor. And Hugh Hazzard must call upon his wondrous mechanical Iron Man, Robo, to help prevent Hitler's minions from developing a super soldier elixir!
The Golden Era #1 features all-new stories and art starring the Golden Age public domain characters The Clock as well as Hugh Hazzard (and his Iron Man), and a new character set in the Golden Age – – The American Symbol.
Click the banner for more from this publisher.


Only logged in customers who have purchased this product may leave a review.