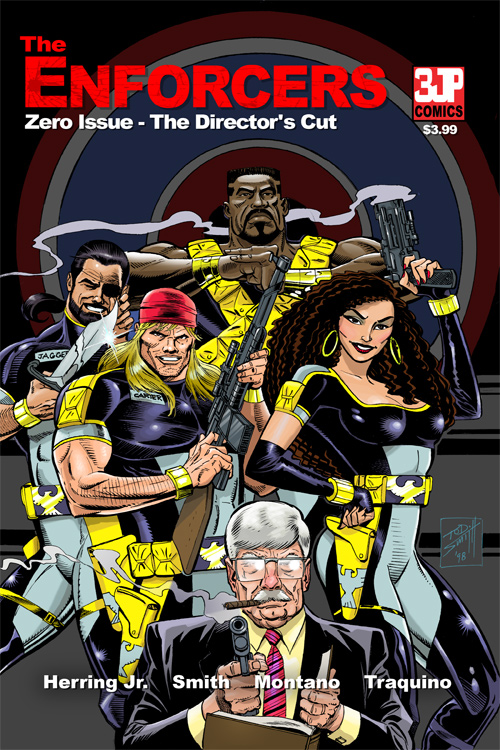 The Enforcers #0
$0.99 – $3.99
Federal Drug Czar Senator Lawrence Fulton assembles a team of D.E.A. agents known as Enforcers to combat New York City's most powerful drug cartel, The Alliance.
The Director's Cut
Carl Herring Jr.,Tod Smith, Steve Montano
Standard Comic
Full Color
Page Count: 24
What It's About
Federal Drug Czar Senator Lawrence Fulton recruits Special Forces Commando Maddox Turner to train the most unlikely candidates who will make up the first team of Enforcers. The Enforcers Zero Issue is the action-packed kick-off to the explosive five-part Enforcers mini-series entitled "Countdown To The Alliance".
Click the banner for more from this publisher.


Only logged in customers who have purchased this product may leave a review.