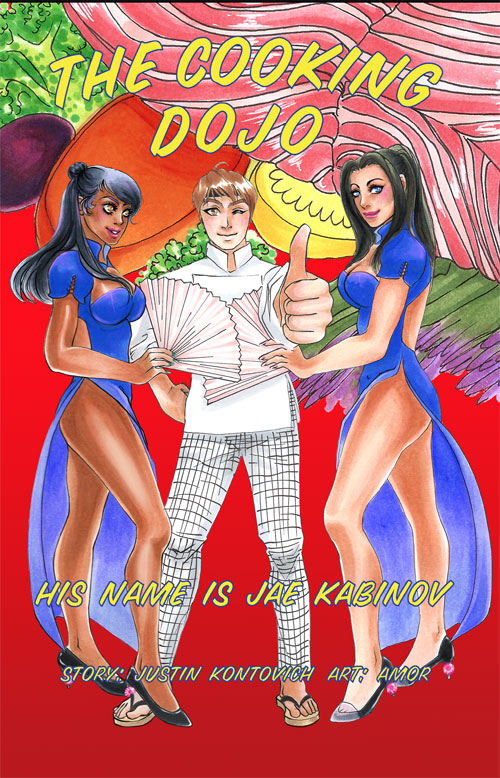 The Cooking Dojo #1
$0.99 – $3.50
Justin Kontovich, Ashley Ortiz
Standard Comic
Full Color
Page Count: 12
What It's About
Jae Kabinov's great-grandfather has recently passed away, and has passed down his Cooking Dojo to Jae. The Cooking Dojo is a school started by Jae's great-grandfather where he trained students in the art of cooking and martial arts. Does Jae have what it takes to restore the dojo to its former glory? Jae Kabinov has just inherited his great-grandfather's dojo. Will Jae be able to live up to his great-grandfather's legacy?
Click the banner for more from this publisher.


Only logged in customers who have purchased this product may leave a review.