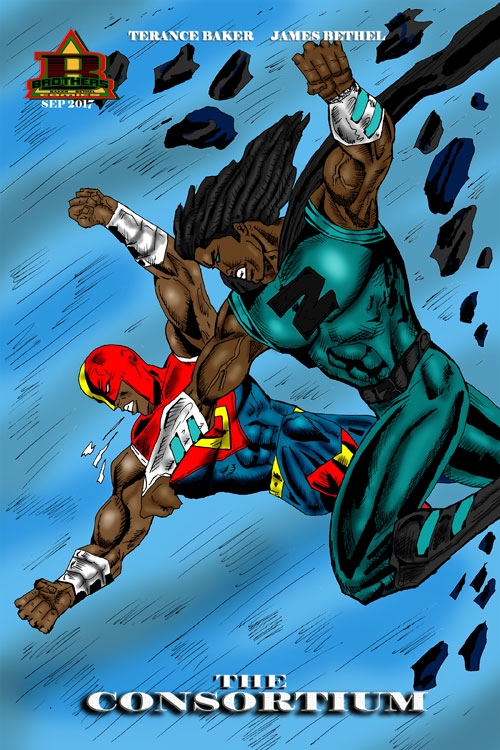 The Consortium #1
$2.99 – $5.50
Captain Defender vs. Z Lunar in an all out battle as the Ultras take on the Dominatorz!
Terance Baker, James Bethel
Standard Comic
Full Color
Page Count: 56
What It's About
The Ultra Four take on the Dominatorz, in an amazing story! Has the Ultra Four finally gone rogue after serving the public for years since they were created? This book is part One of the Consortium by Terance Baker & James Baker. 5 years in the making while the B BROTHERS Worked and created many numerous other projects and comics, this is is the foundation of the B Bros franchise! See Captain Defender, The Ultra Four along with The Pink Hammer take on Z-Lunar and The Dominatorz for all the money, but there is evil at the bottom of the entire plot!
Only logged in customers who have purchased this product may leave a review.