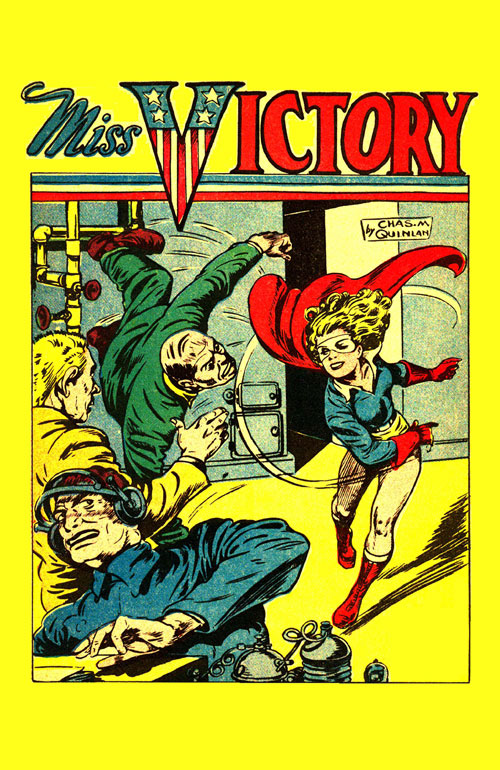 The Complete Miss Victory
$3.99 – $19.99
A backup feature, first in Captain Fearless, then in Captain Aero, originally published by Temerson / Helnit / Continental / Holyoke from 1941 to 1946.
Charles Quinlan
Standard Sized Trade Paperback
Full Color
Page Count: 122
Order 5 copies or more and get 25% off on this book!
Great deal for re-sellers! (Discount shows up at checkout.)
What It's About
Joan Wayne was a Washington D.C. stenographer who grew tired of watching corrupt politicians and decided to help the FBI by putting on a costume and fighting the crooked politicians as Miss Victory. She is considered the first patriotic heroine. This is a compilation of all of her appearances in print.
Click the banner for more from this publisher.


Only logged in customers who have purchased this product may leave a review.