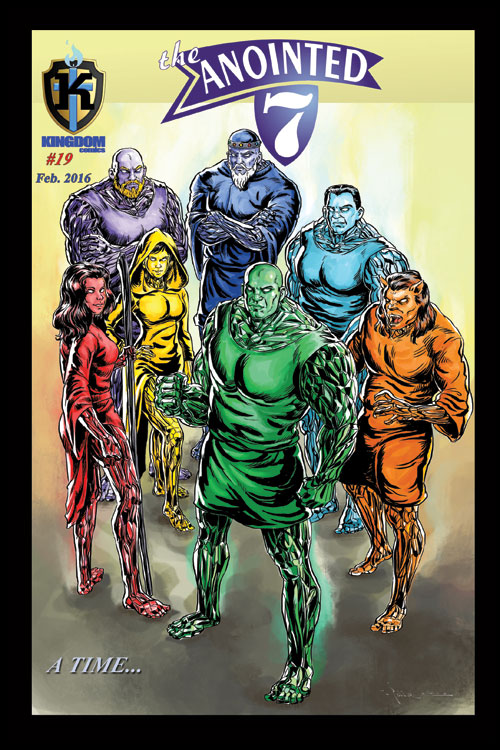 The Anointed 7 #19
$0.99 – $3.95
Brian Bradley, Joel Ray Pellerin
Standard Comic
Full Color
Page Count: 20
Order 5 copies or more and get 25% off on this book!
Great deal for re-sellers! (Discount shows up at checkout.)
What It's About
For Lord Christopher, a new era has begun as he attempts to reign over more than just the Earth…While Seth is confronted by super powered soldiers with levels of power he has never before witnessed.
In a fallen world ruled by a false prophet, God raises up an army of 7 to defend the faith!
Only logged in customers who have purchased this product may leave a review.