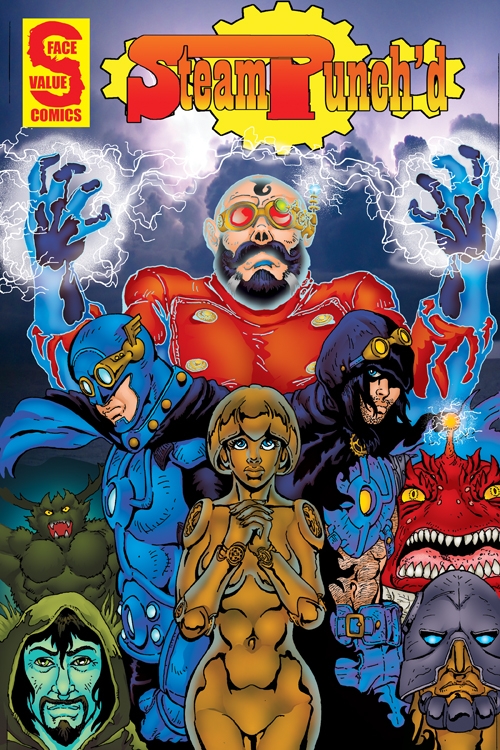 SteamPunch'd #1
$0.99 – $5.00
In a steam-powered future, our heroes struggle against misunderstanding as often as dastardly villains. The Zephyr, a chivalrous time-traveler, is the first featured comic book hero with autism.
Dave Kot, Sky Owens
Standard Comic
Full Color
Page Count: 28
Order 5 copies or more and get 25% off on this book!
Great deal for re-sellers! (Discount shows up at checkout.)
What It's About
Our hero returns! Ten years after an intergalactic war, what havoc awaits him in a post-Victorian Era? The Zephyr, and his companion TESS, try to fix a fractured timeline caused by a megalomaniac alchemist (still?) seeking complete worldwide obedience. — ISSUE #1 collects Issue .05 (now in color!) and continues the story. — We intend our STEAMPUNCH'd comic books for developmental ages Teen+.
Click the banner for more from this publisher.


Only logged in customers who have purchased this product may leave a review.