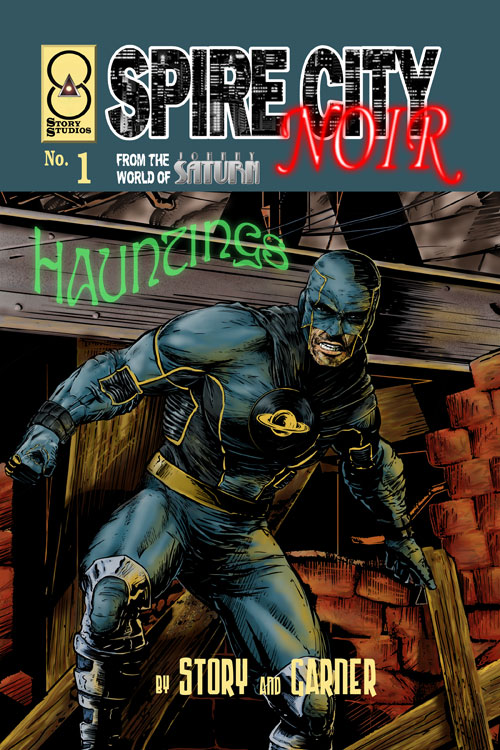 Spire City Noir #1
$1.99 – $4.50
Johnny Saturn was already prowling the streets of Spire City long before the events of "Johnny Saturn: Synns of the Father," and this is the story of one of his early adventures.
Scott Story, Les Lindon Garner, Mike Harper, Benita G. Story
Standard Comic
Full Color
Page Count: 20
What It's About
This is a hard-boiled tale of revenge and redemption. Even the grave's cold embrace is not enough to keep one young woman from finding justice!
Extra, In-Continuity stories from the world of Spire City and Johnny Saturn. This title aims to bring fresh artist voices to tales penned by series writer, Scott A. Story. Spire City will never be the same again!
Only logged in customers who have purchased this product may leave a review.