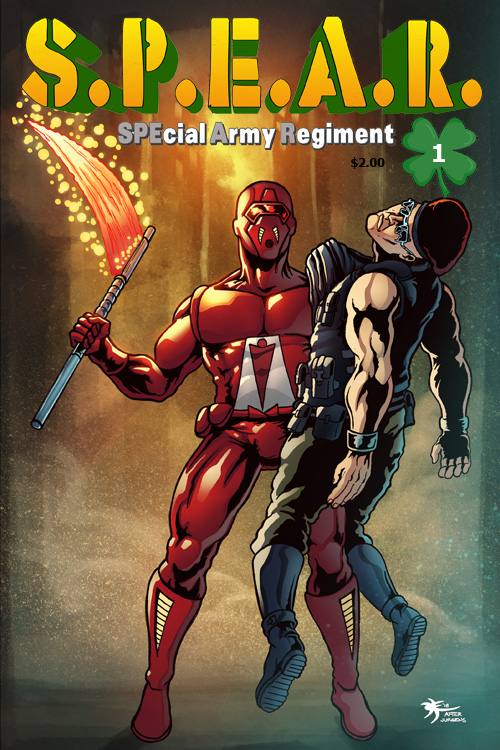 S.P.E.A.R. #1
$0.99 – $2.00
S.P.E.A.R. battles the S.C.Y.T.H.E. commander to the death! Featuring US Jones, Beetle Girl, and Doctor Titan.
Eric Kent, John Michael Helmer
Standard Comic
Black & White
Page Count: 8
What It's About
S.P.E.A.R. is the U.S Army's most potent fighting force as it's acronym stands for Special Army Regiment. Commanded by Colonel Hobbs, S.P.E.A.R.'s mission is to remove all extraordinary citizen threats.
Click the banner for more from this publisher.


Only logged in customers who have purchased this product may leave a review.