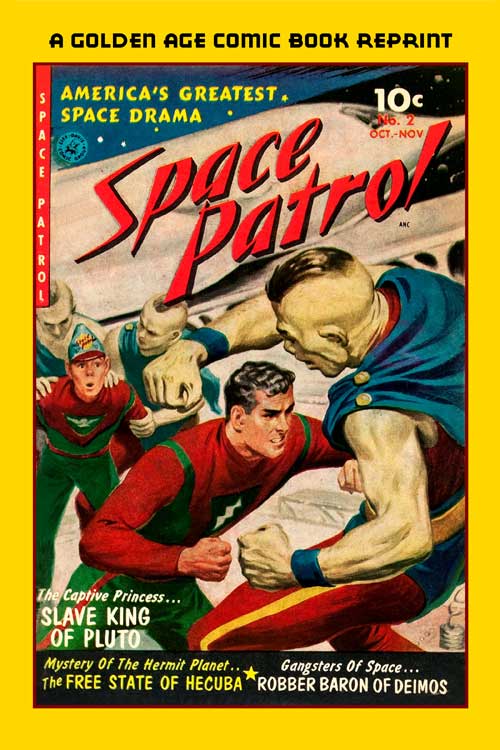 Space Patrol #2
$0.99 – $4.99
A comic book series published by Ziff-Davis in the early 1950s.
Standard Comic
Full Color
Page Count: 32
Order 5 copies or more and get 25% off on this book!
Great deal for re-sellers! (Discount shows up at checkout.)
What It's About
The Oct-Nov 1952 issue featuring "Slave King of Pluto", "The Free State of Hecuba", and "Robber Baron of Deimos".
Click the banner for more from this publisher.


Only logged in customers who have purchased this product may leave a review.