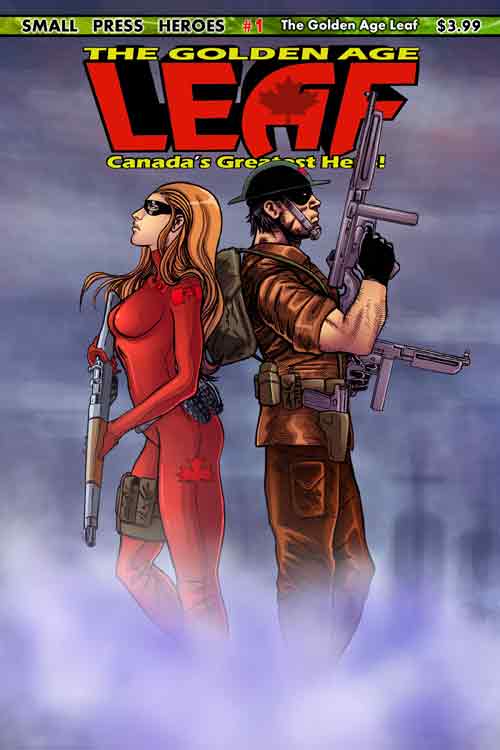 Small Press Heroes #1c
$0.99 – $3.99
John Michael Helmer
Standard Comic
Black & White
Page Count: 44
What It's About
Aliens invade during WWII and the Golden Age Leaf with his faithful companion Jill Canada leap forward in time from 1944 to 2014 and battle their evil leader with the Modern Leaf!
The Modern leaf continues his adventures to save Canada!
Click the banner for more from this publisher.


Only logged in customers who have purchased this product may leave a review.