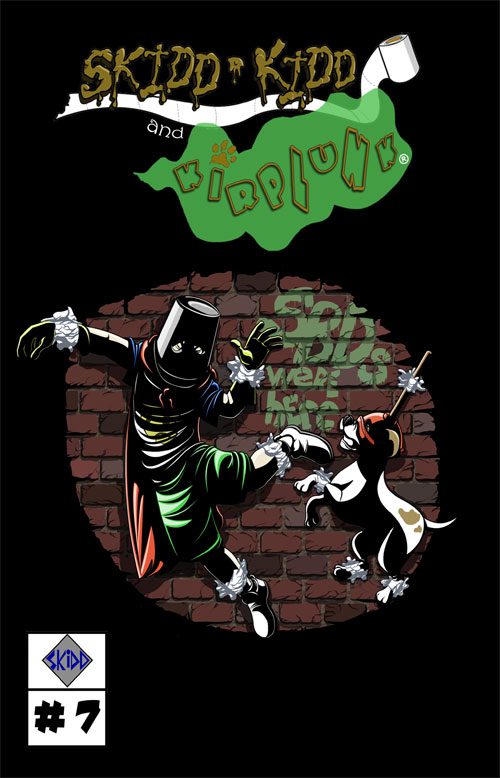 Skidd Kidd And Kirplunk #7
$0.00 – $2.50
Mike Pugh, Mike Dyson
Standard Comic
Black & White
Page Count: 28
Order 5 copies or more and get 25% off on this book!
Great deal for re-sellers! (Discount shows up at checkout.)
What It's About
While trying to retrieve his baseball from the chemically polluted sewage water, Billy falls in and is pulled out by his faithful companion, Kirby. After they are both cleaned up and given a clean bill of health from both the doctor and the veterinarian, they return home to resume their normal lives. Soon enough they discover that their bodies are starting to change in many ways. Why is all of the toilet paper in the city of Gastropolis being stolen? What is all this graffiti that has been spray painted all over town? Detective Crud and the police can"t solve this mystery and even the Professor claims that he has never heard of them nor has he had any hand in their creation. Can Skidd Kidd and Kirplunk defeat this evil group of hooligans known as the SBDs?
Click the banner for more from this publisher.


Only logged in customers who have purchased this product may leave a review.