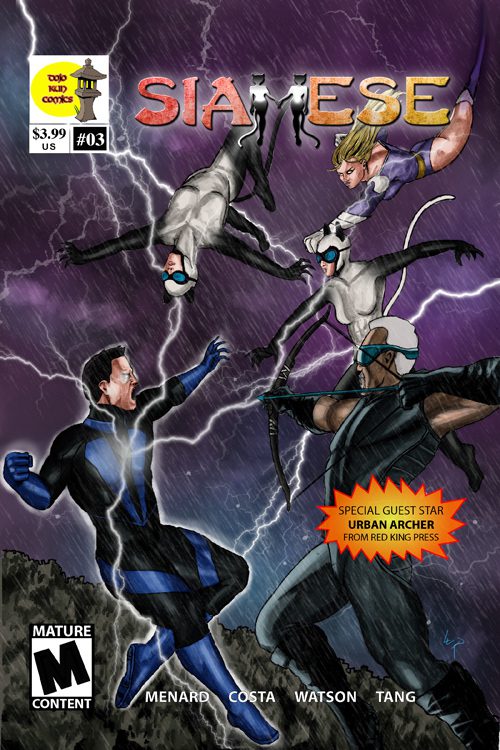 Siamese #03
$0.99 – $3.99
Qiao Yao and Ya Yao are given a serum that gives them amazing cat-like reflexes, enhanced strength, agility, endurance, and grace. It also lowers their inhibitions dramatically, giving them a new lust for life and adventure.
Brian Menard
Standard Comic
Full Color
Page Count: 24
Order 5 copies or more and get 25% off on this book!
Great deal for re-sellers! (Discount shows up at checkout.)
What It's About
The crimefighting duo known as Siamese clash against Rain and the Doberman Gang. Guest starring Breathtaker and the Black Archer.
Click the banner for more from this publisher.


Only logged in customers who have purchased this product may leave a review.