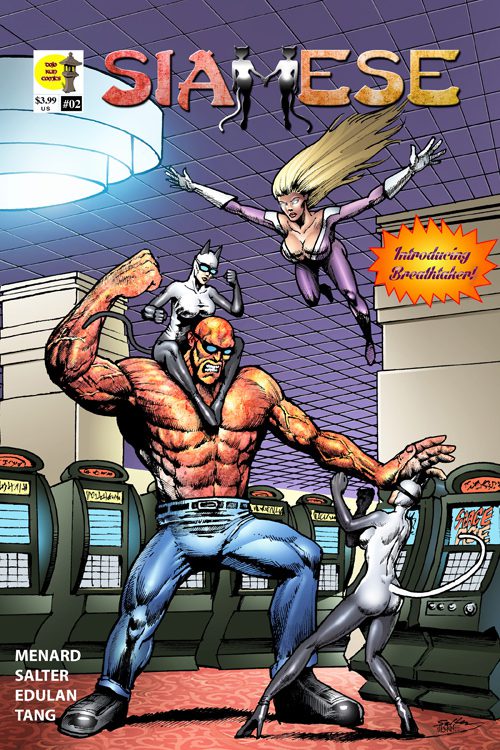 Siamese #02
$0.99 – $4.99
The daring crimefighting duo Qiao and Ya Yoa, collectively known as Siamese head to Vegas for some casino fun.
Brian Menard
Standard Comic
Full Color
Page Count: 24
Order 5 copies or more and get 25% off on this book!
Great deal for re-sellers! (Discount shows up at checkout.)
What It's About
Qiao Yao and Ya Yao are given a serum that gives them amazing cat-like reflexes, enhanced strength, agility, endurance, and grace. It also lowers their inhibitions dramatically, giving them a new lust for life and adventure.
Click the banner for more from this publisher.


Only logged in customers who have purchased this product may leave a review.