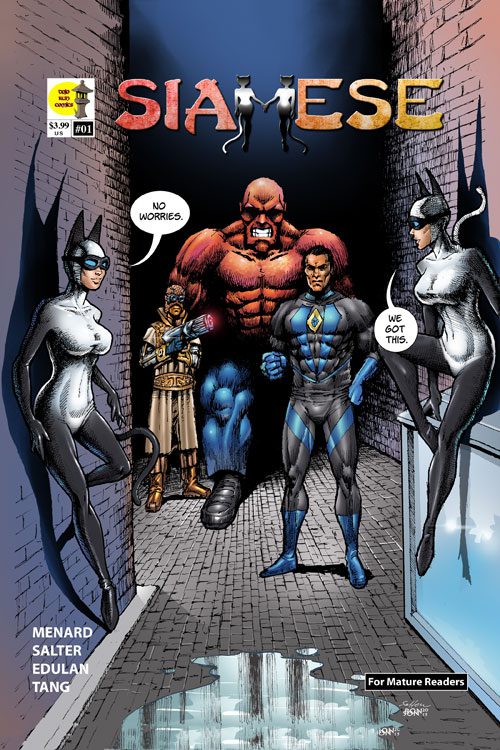 Siamese #01
$1.99 – $4.99
Siamese foils a robbery of the DaVinci Codex. Brickhouse runs into trouble at the DeStefanis Casino. The Elitists come together as a team of evil Super-CEOs Rain's origin is told.
Brian Menard, Mike Salter, Ronson Edulan, Kuen Tang
Standard Comic
Full Color
Page Count: 24
What It's About
Qiao and Ya Yao are Chinese-American twins with uncanny cat-like abilities; enhanced dexterity, reflexes, balance, claws, increased strength, and super-strong prehensile tails. Qiao, the one with the white tail, is always looking out for her 'little" sister and serves to keep the pair grounded as the voice of reason. Ya sports the black tail, which is demonstrative of her wild side. She"s daring, promiscuous and irreverent. Dojo Kun Comics re-presents our sexy superheroines, Siamese!
Click the banner for more from this publisher.


Only logged in customers who have purchased this product may leave a review.