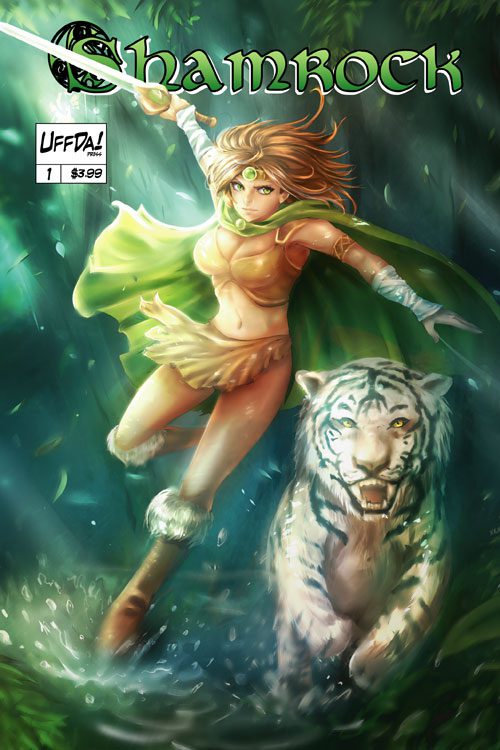 Shamrock #1
$1.49 – $3.00
A wandering warrior sets out to rescue the people of her village, avenge her parents' death, and take her place as rightful ruler of the kingdom.
Josh Brown, Alberto Hernandez, Vega Mandalika
Standard Comic
Black & White
Page Count: 24
Order 5 copies or more and get 25% off on this book!
Great deal for re-sellers! (Discount shows up at checkout.)
What It's About
Originally serialized in Fantasy Scroll Magazine, SHAMROCK is now collected for the first time in print!
It is a dark time for the kingdom of Kerlow. King Lorcan has fostered his ambitious rise to power with the use black magic. Much of the population of Kerlow has been taken into slavery, others outright exterminated. There is one person, however, who may hold the key to ending Lorcan's dark reign…
Click the banner for more from this publisher.


Only logged in customers who have purchased this product may leave a review.