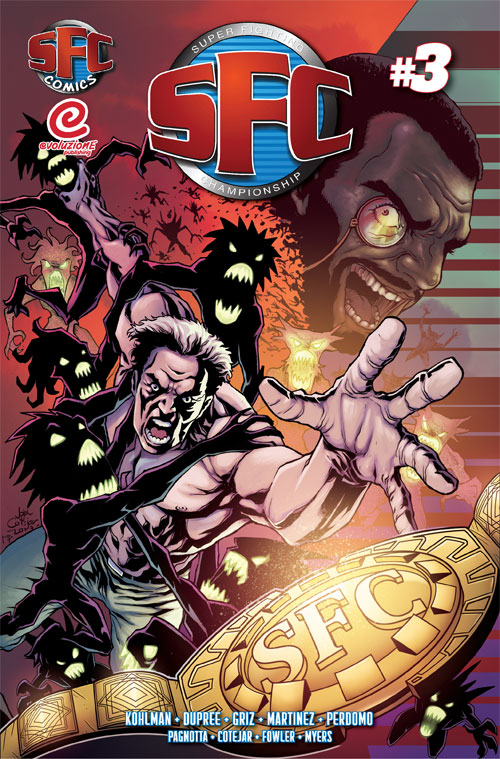 SFC #3
$1.99 – $4.99
Welcome to SFC, the greatest show on Earth. After losing two of its biggest stars, the organization is forced to find new ones.
Marcel Dupree, John Griz, Julien Kohlman,Guido Martinez,Lucas Perdomo, Marco Pagnotta, Ramel Hill, Federico Sabbatini, Chiara Miriade
Standard Comic
Full Color
Page Count: 32
What It's About
SFC continues to bring you all the action in the ring and all the drama backstage. We are now getting ready to enter the final four. The first match is The Gentleman vs Dynamo. The Manipulator is up for contract negotiations. Ram is thinking about going back to being part of tag team matches
Click the banner for more from this publisher.


Only logged in customers who have purchased this product may leave a review.