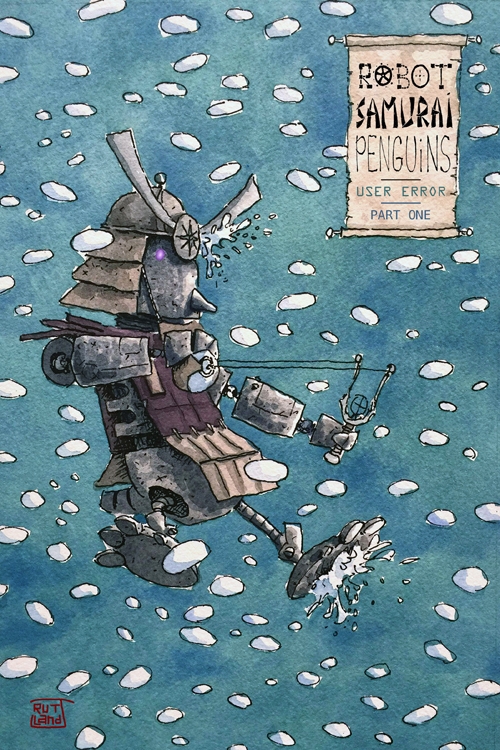 Robot Samurai Penguins: User Error
$0.99 – $3.99
J. Rutland
Standard Comic
Full Color
Page Count: 16
Order 5 copies or more and get 25% off on this book!
Great deal for re-sellers! (Discount shows up at checkout.)
What It's About
Waddul's migration to a new glacier runs him smack into mega complications, in the form of a deadly iceberg with unstable living conditions. But the real test comes after meeting four native robot penguins. He thinks this is his opportunity for fun with new friends who share his passion for hero work. What he gets is a healthy portion of reality, when they show him the true meaning of what it takes to master a goal.
Young robot penguin Waddul always wants to live a life of adventure and heroism in the footsteps of his legendary ancestor, Stony. The problem is not everyone sees Stony's work as admirable. In a society where monotonous assembly line work is the norm, and weather or snow-monster related issues are handled with retreat, adventure work is mocked and labeled as worthless. A migration to a new glacier only compounds Waddul's obstacles. Join him in his battle to be true to himself and face dangers of his realm beak on.
Click the banner for more from this publisher.


Only logged in customers who have purchased this product may leave a review.