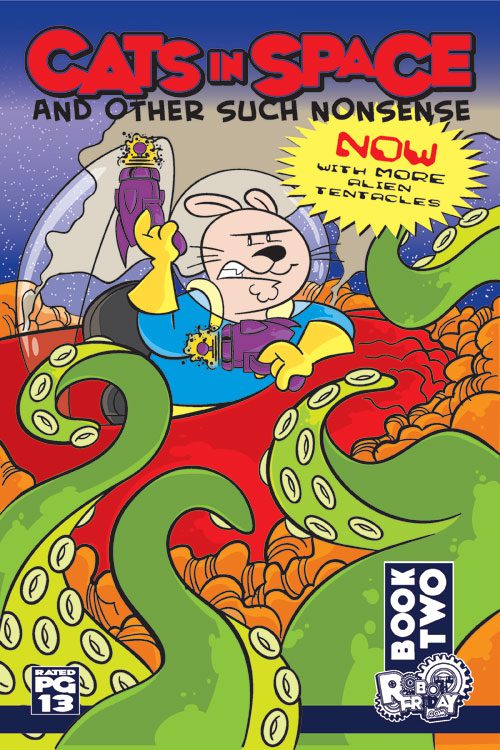 Robot Friday #2
$0.99 – $6.50
Cats in Space
Thomas G. Clemmons
Standard Comic
Full Color
Page Count: 60
Order 5 copies or more and get 25% off on this book!
Great deal for re-sellers! (Discount shows up at checkout.)
What it's About
Cats in Space and other such nonsense collects many of the first colored comic strips that appeared on www.robotfriday.com in 2010 and 2011. This collection features a behind-the-scenes look at Robot Friday as well as artist commentary on select strips. Robot Friday chronicles the everyday exploits and adventures of Thomas, his magic alarm clock Robot Friday and their friends as they live a life full of comics, gaming, pop-culture and general geeky fun.
Click the banner for more from this publisher.


Only logged in customers who have purchased this product may leave a review.