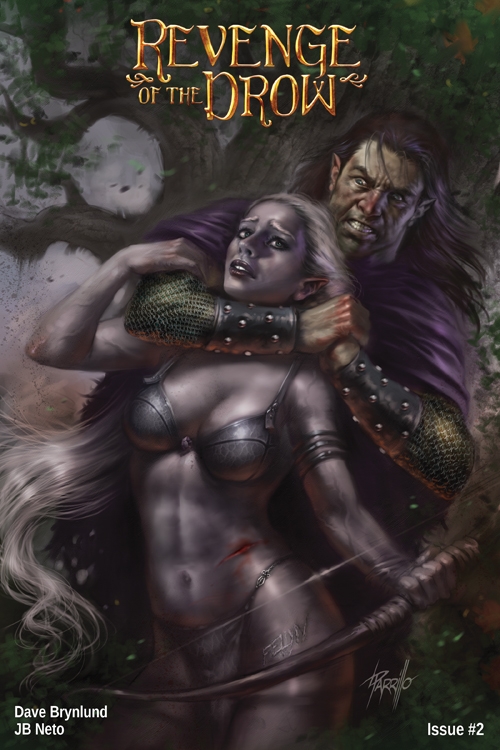 Revenge Of The Drow #2
$1.99 – $3.99
Dave Brynlund, JB Neto, Adriano Augusto
Standard Comic
Full Color
Page Count: 24
What It's About
Felyn unleashes her lethal dark arts upon the slave traders who imprison her. Meanwhile, Daugion's vow to Visayas has been fulfilled with the death of King Aedan, and he departs the kingdom for Greatwood with a relentless band of assassins after his head.
The tale of Felyn, sole survivor of a mysterious race"s genocide, who vows revenge upon the evil royal family and legendary swordsman responsible for the death of her people.
Click the banner for more from this publisher.


Only logged in customers who have purchased this product may leave a review.